Revolutionizing Scabies Care with Artificial Intelligence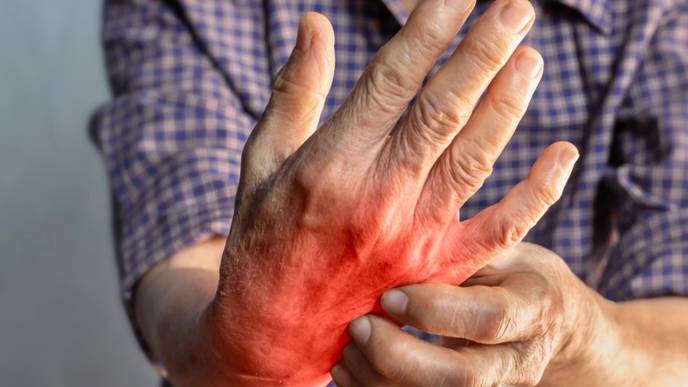 11/01/2023
ParaPRO has introduced a tool to revolutionize scabies care. Known as Thought Leader AI, this decision-support platform, developed in partnership with the Institute for Creative Technologies at the University of Southern California, promises to redefine consultations with leading scabies specialists. From diagnosis to treatment, this tool aims to enhance clinical decision-making and facilitate a virtual exchange of expert knowledge.
Ted Rosen, MD, is 1 of 3 experts clinicians can consult about scabies on Thought Leader AI by ParaPRO.
A Glimpse into Thought Leader AI
Thought Leader AI leverages cutting-edge artificial intelligence and natural language processing to provide precise responses from a curated collection of video footage featuring three esteemed scabies specialists. This platform offers real-time, evidence-based consultations for diagnosis, treatment planning, and patient management. By providing access to diverse perspectives and expert insights, it creates a dynamic virtual forum for sharing best practices.
The platform showcases 3 distinguished experts in the field: Theodore Rosen, MD, FAAD, professor of dermatology at Baylor College of Medicine, chief of dermatology services at Michael E. DeBakey Veterans Affairs Medical Center; Anthony Mancini, MD, FAAP, FAA, dermatology division head and associate fellowship program director at Ann & Robert H. Lurie Children's Hospital of Chicago, professor of pediatrics and dermatology at Northwestern Feinberg School of Medicine; and Christopher Belcher, MD, FAAP, director of pediatric infectious disease at Payton Manning Children's Hospital, St. Vincent/Ascension.
On the platform, you can select questions to ask one of the 3 experts or ask your own in a search box. You will need your NPI number to begin the discussion.
Empowering Clinicians in Multiple Specialties
"This platform has the potential to revolutionize how medical professionals approach complex cases and collaborate to provide the highest quality care. With Thought Leader AI, health care professionals can make more informed decisions, collaborate seamlessly, and deliver expected outcomes," Rosen said in a press release.
Bill Culpepper III, President of ParaPRO, expressed enthusiasm about expanding access to Thought Leader AI. He highlighted that this tool empowers clinicians, especially those with limited exposure to scabies cases, to engage in live consultations with renowned specialists at their convenience. This access equates to having the world's leading experts by their side in real-time, offering invaluable guidance on diagnosis and treatment options.
Addressing a Growing Need
With nearly 1 million Americans affected by scabies each year, accurate diagnosis and effective treatment are critical. Thought Leader AI directly addresses these challenges by providing practitioners with real-time access to expert advice, clinical insights, and best practices.
ParaPRO's Thought Leader AI combines artificial intelligence with the expertise of renowned specialists. This platform empowers health care practitioners in numerous specialties to make informed decisions and provide high-quality care. With Thought Leader AI, the future of scabies management looks promising, offering hope to countless patients and clinicians alike.
Reference
ParaPRO, LLC. ParaPRO's Thought Leader AI: Where artificial intelligence meets scabies expertise. PRNewswire. https://www.prnewswire.com/news-releases/parapros-thought-leader-ai-where-artificial-intelligence-meets-scabies-expertise-301968180.html?tc=eml_cleartime. Published October 26, 2023. Accessed October 30, 2023.